Metal Roof Supplier & Pole Building Packages
Keystate Metals offers quick turnaround for your metal roofing and pole building needs. Within Keystate Metals we have two primary promises to our customers: firstly, our metal roof and pole building supplies are always going to be high quality products that are built to last. And secondly, our customer service will always be excellent. These two commitments have made Keystate Metals the premiere metal roof supplier in the area since its inception in 2013. 
Keystate Metals is commited to selling only reliable tools and materials. For instance, professional grade Makita roofing tools. And also thicker-than-typical metal roofing panels.
In addition to tools and roofing panels, we also offer complete pole building packages. That is to say, we can supply you with all of the lumber, hardware, metal, doors, and windows you would need to build a pole building. These can be customized in many ways, so be sure to contact our sales team to ask about our pole buildings.
Whether it is in forming the individual pieces of trim, assuring that you have all of the appropriate materials, or delivering your metal roofing supplies exactly when and where you want it, we are committed to excellent service in all aspects of our work. 
Likewise, we work alongside a network of trusted contractors who can install our metal roofing products and pole buildings on your site. So whether you want to DIY your next steel roof or have a professional do the job, we can help make your project a complete success.
And with our own trim rollformers we can produce trim, drip-edge, or other custom order products incredibly fast.
For example, very often we can even set up a delivery time for the next day! 
Recent Projects, The Keystate Metals Shop, and Our Products
If you are looking for some more project ideas or inspiration, check out our Idea Gallery!
Why Choose Keystate Metals For Metal Roof Supplies?
Fully Equipped
Keystate Metals offers all of the metal roof supplies and tools needed for your next roofing job.
Fast Delivery
You have enough to do. Leave the delivery to Keystate Metals.
Want your custom order delivered to your site the next day? Keystate Metals can often do that for you, saving your valuable time and energy.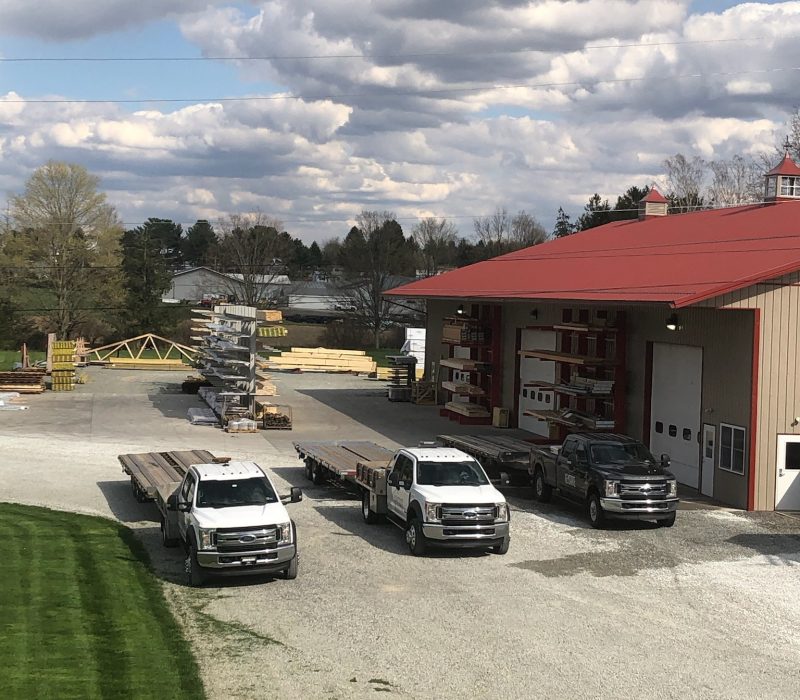 Order Metal Roof Supplies or Other Building Materials from Keystate Metals
Step 1 – Measure
Measure for your metal roof or pole building.